Welcome to Living Faith Missionary Church
We are a Gospel-Centered community of believers in Jesus Christ who strive to "Love God, Love Family (Oikos), and Make Disciples." We would love to have you come and grow with us. Be sure to check out our "Plan a Visit" page or take a listen to some of our sermons.
We look forward to seeing you.
Sunday Schedule
Bible Study – 9:00 am
Worship – 10:30 am
Senior Pastor: Reverend Chris Starn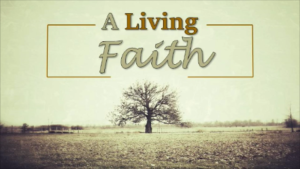 Join us this Sunday as we return to the book of James and learn about God's will.
Living Faith Missionary Church
17718 Bluffton Rd
Yoder, IN 46798
260-622-7103