Giving Makes A Difference
The Bible says in Matthew 6:24 that the top competitor for our commitment to Jesus is money. Giving allows us to demonstrate that He is more important to us than material things. Not having cash or check on hand doesn't have to hold you back from giving. You can be obedient today by giving online. There is no organization with more potential to change the world than the local church!
A tithe—which just means "tenth"—is defined as the first 10% of a person's income before taxes or anything else comes out. The Bible says we can take the promises of God to the bank. When we bring our first and best back to God, He promises to bless the rest. We can't outgive God.
3 Ways to Give to Living Faith
Schedule your giving with our Living Faith Church app.
With our Church App you can easily:
I
f you're looking for ways to put God first in your life, this is an easy one. Choose to give automatically at a frequency that fits your life.
View your giving history.
See how God has been faithful as you've given over time, and see how your own generosity has grown.
Give quickly, safely, and securely.
We won't get too technical, but your personal data in the Living Faith app is protected by some of the most powerful digital security systems available.
Click to download:

Online Giving
Online giving is easy and secure.
Just click on this button: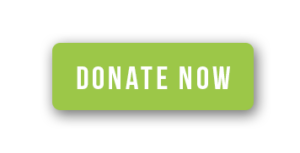 and complete the form and your donation will be completed.
Why should I give online?
It's a step of faith…deciding in advance to give faithfully.

It helps simplify life.

It allows you to give consistently…even when you're not at church.

It allows you to focus on the service when you're at church.
Is my giving information secure?
Absolutely. Any personal or financial information you enter is encrypted using SSL security – the same state-of-the-art security measures used by online retailers, banks, and other financial institutions.
What Payment Methods do you Accept?
We accept donations from credit/debit cards as well as your Bank Account (our recommendation). While we're happy to accept your donation by any means, Bank Account donations cost significantly less, allowing more of your gift to go towards ministry. You may also cover our cost for the transaction, which we appreciate.

Do I need to Create an Account?
No. That said, we do recommend creating one so that you can view your online giving history. Also, you will be asked to create an account if you'd like to setup recurring donations.
Will I Receive a Receipt When I Give Online?
Yes. You will be emailed a donation receipt each time you give. Again, we recommend creating an account so you can view all your online giving history.
In Person
You can always give your check or cash in person on Sunday mornings as part of our worship service. Just fill out the giving envelope in the pew holder and put it in the offering plate. We recommend online and giving through our church app due to its convenience and security. If you have any questions about the Living Faith App, Online Giving, or Giving in Person please click complete this form.


Living Faith Missionary Church is a 501(C3) Non-profit organization. All gifts are tax deductible.