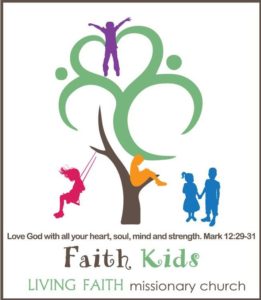 Love God, Love Families, and Make Disciples
Being disciples who make disciples by building relationships with the FAITH KIDS and parents to strengthen family faith, through Christ's love and the Holy Spirit.
Bible Focus:
Love God with all your heart, mind, soul, & strength. And, love your neighbor as yourself.
Mark 12:29-31
Worship:
On the first Sunday of the month, families worship together in the sanctuary. On the 2nd through 4th Sunday Kids enjoy their own Kid Worship and then classes. Nursing Mothers' Room and Nursery with sermon video is always available. When we have a 5th Sunday, the kids will lead worship and then be excused to go to the classes.

Come Join Us for Sunday School or Church Service Classes!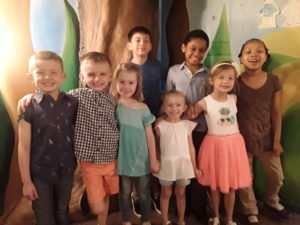 Nursery = Birth – Age 3

Age 3 – Kindergarten

1st Grade – 5th Grade