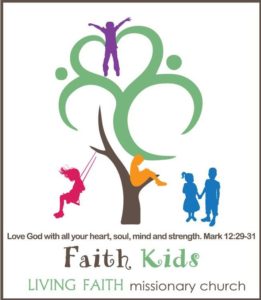 Love God, Love Families, and Make Disciples
Being disciples who make disciples by building relationships with the FAITH KIDS and parents to strengthen family faith, through Christ's love and the Holy Spirit.
Bible Focus:
Love God with all your heart, mind, soul, & strength. And, love your neighbor as yourself.
Mark 12:29-31
Worship:
Families begin worship together in the sanctuary. Kids are usually dismissed after the 1st song to their own Kid Worship and then classes. Nursing Mothers' Room with sermon video is always available.
Come Join Us for Sunday School or Church Service Classes!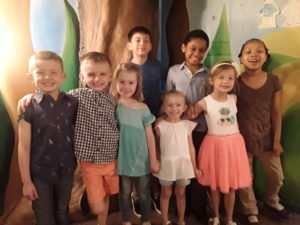 Nursery = Birth – Age 3

Age 3 – Kindergarten

1st Grade – 5th Grade