Giving Makes A Difference
The Bible says in Matthew 6:24 that the top competitor for our commitment to Jesus is money. Giving allows us to demonstrate that He is more important to us than material things. You can be obedient today by giving online. There is no organization with more potential to change the world than the local church.
ONLINE GIVING IS EASY AND SECURE
Have questions about tithing, budgeting, or financial coaching?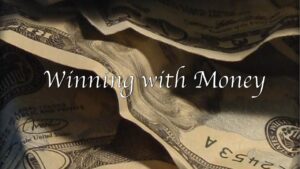 Why should I do online giving?
It makes it easy to give faithfully to the church – Set up a automatic recurring gift to make a commitment to giving consistently.

It helps your church plan and budget well. When you give a recurring gift, it's easier for the church leaders to plan and steward your gifts in ministry.

It's convenient –

Give anytime, anywhere, even when you're not at service or you're out of town.

D

on't worry about forgetting to bring your checkbook or being distracted during service.

Track your giving – Just login to your giving account at anytime to view your past donations and edit recurring gifts.

You can give on any internet-connected device – It's easy to give via your laptop, tablet, or smartphone.
How long does it take the church to get my donation?
It usually takes about 2-3 days between the time you give and when it appears in your organization's bank account.
What methods of giving can I use?
You may use your credit/debit card or your donation may be directly transferred from your checking account. With online giving there is a fee that the church will have to pay, so we prefer that you use the direct transfer instead of the credit/debit card method, since the fee is higher for credit/debit cards. If you choose, you can also cover our fees when you finalize your giving online.
Will I receive a receipt for my giving?
Yes Each time you give, or a recurring gift posts, you will receive an email that your gift has processed.
In person giving is still offered. Just pick-up a giving envelope at the giving box just inside the sanctuary. Place your donation in the envelope, complete the information on the front of the envelope, seal the envelope, and slide you envelope into the slot on the top of the giving box. You will want to do this before the worship service as many times the box is removed during the service for security and counting.
We strongly suggest taking advantage of online giving. If you have any questions about giving through our church app, online, or in person, please complete the form below and we will respond to you as soon as possible.
Is my card and bank account information secure?
Yes, absolutely. All sensitive financial information is stored with bank level security. All information is secured with 256 AES encryption and stored by our banking partner to Level 1 PCI compliance standards. Additionally, all transmissions to our banking partner and on our site are via an encrypted HTTPS connection.
How will I know when my credit card is charged?


Anytime your card is charged you will receive both an email and a text message confirmation from our system.
Can I designate my gift to a specific fund?
Yes! Through giving online, you'll see a dropdown menu of your church's available fund designations! If you do not see a fund dropdown, that giving form has already been tied to the correct fund.
How do I edit my donor account information?
Simply visit the church's giving page and Sign In. Once logged into your account, you'll find your information (and how to edit it) in the top corner.